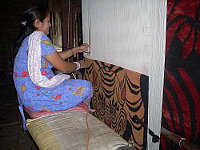 This page shows new photos from the manufactory in Nepal where artelino's Tibetan rugs in traditional designs and sizes are made. What you see is the major phase, knotting. But this is just one step required to make an all hand-made Tibetan rug.
Tibetan Rugs - On the Loom I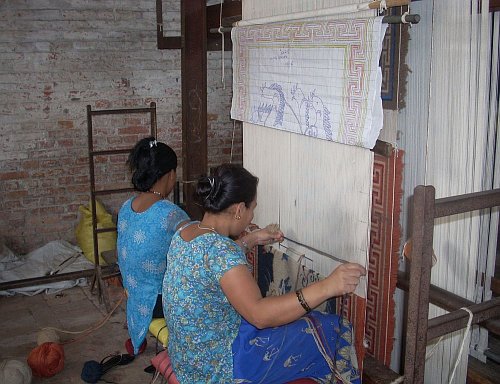 Tibetan Rugs - On the Loom II
The photo shows the knotting of a snow lion or a dragon design. We are not quite sure. In front of the workers is the "architectural plan", the design made on paper. In Tibetan language these designs are called 'shokpo'. The paper has grid lines, but the designs are drawn freehand. artelino commissions only traditional designs that we take from old books, museum collections and other sources.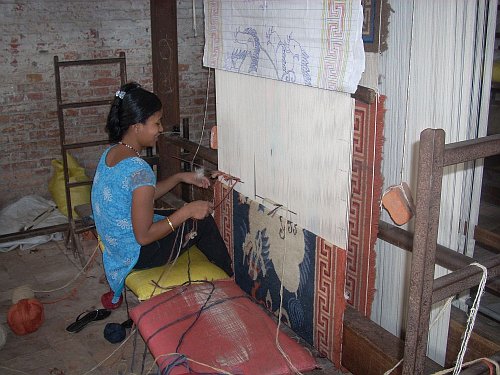 Tibetan Rugs - On the Loom III
Usually a modern and large Tibetan rug is woven simultaneously by more than one worker. For this traditional design in 3 by 6 inches not more than two weavers can work on one piece at the same time.
Opposite of "our" traditional design you see the verso of a large carpet in modern design.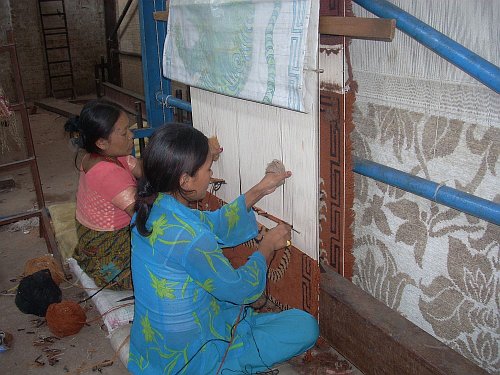 Tibetan Rugs - On the Loom IV
This young woman works on a tiger design. Traditional designs require highly skilled workers.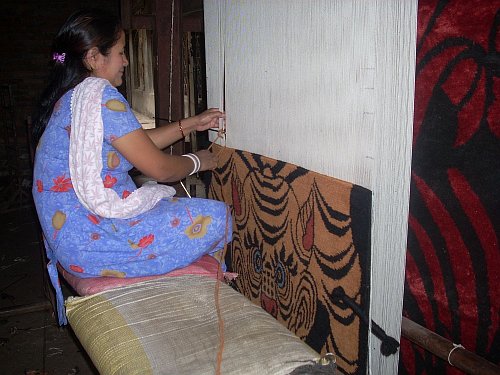 Dieter Wanczura
(May 2009)