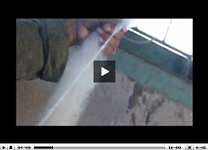 This film shows how Tibetan carpets are made all by hand in the small Himalayan country of Nepal. By courtesy of Nepal Carpet Industries. 13 minutes long.
Enjoy the video.
The Story of a Nepali Rug
Experts who are familiar with the rug scenery in Nepal will recognize that large parts of the footage was taken at Jawalakhel Handicraft Center, the pioneer of Nepal carpet industry and one of the largest manufacturer in Nepal. Also the manufactory where artelino's traditional rugs are produced, contributed to this film.
The video shows mostly modern designs. It is also interesting that Tibetans are shown in the video, but not mentioned by name. The word Nepali carpet is used, which is kind of misleading. Before the arrival of the Tibetan refugees in large numbers in 1959, Nepal had no carpet industry.
For an accompanying explanation of this film we have written an article explaining each processing step of how a Rug from Nepal is made Click on the link.
Dieter Wanczura, 2008.