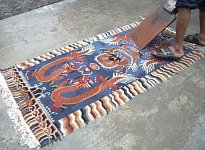 This page shows images from the manufactory in Nepal where artelino's Tibetan rugs in traditional designs and sizes are made. The dragon design rug is from one of our past orders. You see one of the final steps: how the rugs are washed.
Tibetan Rugs - Washing
Washing is one of the final steps in producing a Tibetan carpet. The main purpose is to remove dirt. Also this step is entirely done by hand.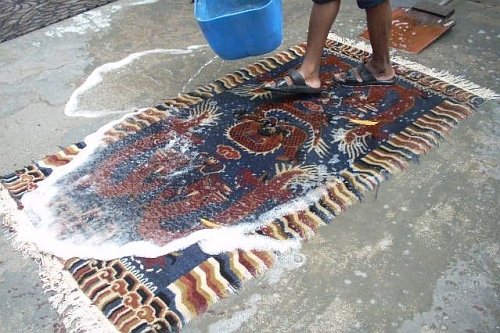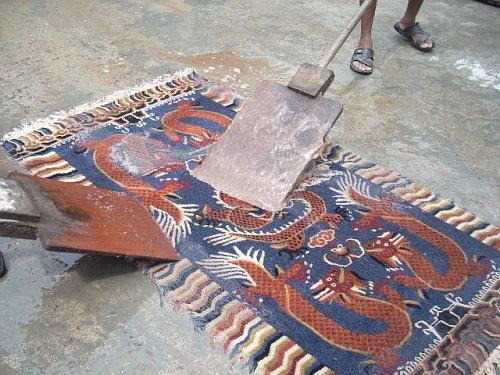 Dieter Wanczura