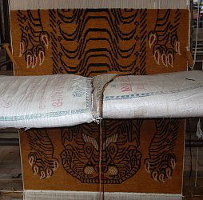 This page shows some images of the making of about 30 tiger rugs that we had commissioned and received in 2009 - in traditional sizes of 90 by 180 cm = 3' by 6' and exclusively with old tiger designs.
The photographs were made by our partner in Nepal.
Tibetan Tiger Rugs
Tibetan tiger rugs have an old tradition among Tibetan rugs and are something special. Originally they were a privilege for high-ranking lamas and for the aristocracy.
You can find the essentials in an article that we published some time ago about Tibetan Tiger Rugs.
Tiger Rugs on the Loom
If you are interested in purchasing a tiger rug all-handmade in Nepal or another traditional Tibetan rug design, please see our Shop of Traditional Tibetan Rugs or contact me.
Dieter Wanczura
(July 2009)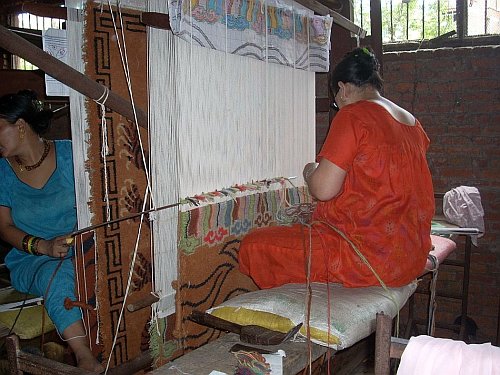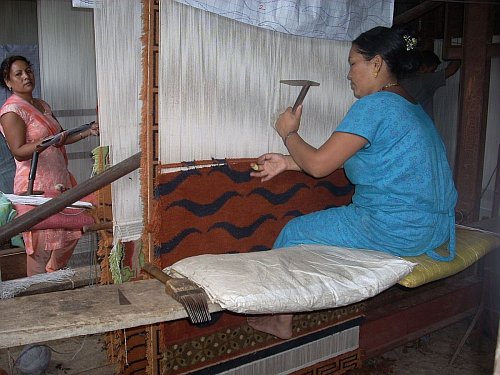 Bibliography
'The Tiger Rugs of Tibet', Edited and with an introduction by Mimi Lipton. With contributions by Cyril Barrett, Jim and Barbara Ford, Philip Goldman and Tom Phillips. 108 color plates and 50 illustrations. Published in 1988. ISBN 1 85332 025 0.