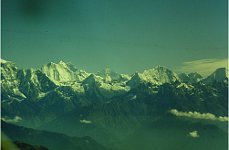 Nepal is one of the most beautiful countries in the world. Although the Kathmandu valley has lost a lot of its attraction and charm due to environmental pollution and the rapid population growth, you can still find the original beauty and the friendliness of its people outside in the countryside.
Nepal - Landscapes
The photographs were taken in the late 1970s and early 1980s. For more information please read My Journeys to Asia
Dieter Wanczura, 2010.