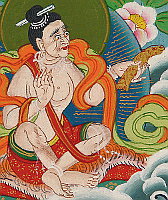 This page is a detailed information about the payment options that buyers have on this web site. You find an abbreviated payment text on our page How to Buy.
Payment Methods
We offer three payment methods:
VISA™, Mastercard™ and American Express™ credit cards.
Paypal™.
Bank transfer (wire transfer, Banküberweisung, Bank Overschrijving, bonifico bancario, virement bancaire).
Recommendations
We recommend payment by bank transfer for residents of an EU member state and for Switzerland and Norway. Paypal™ is a good option if you already have a Paypal™ account. For buyers from outside Europe who have no Paypal™ account we recommend to pay by credit card (VISA™, Mastercard™, American Express™).
Payment Methods in Detail
Credit Card with Saferpay™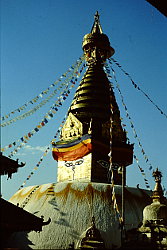 We do not process your credit card submission ourselves. Instead we use a payment provider. During the final step of the checkout process of your purchase order you will be forwarded to the payment submission page of our payment provider. Thus we need not store your credit card details on our server. We use B+S Card-Service™ and Six Card Solutions - Saferpay™ for the handling. artelino GmbH is a merchant partner of B+S Card-Service™ and Saferpay™ since 2001. Both are leading service providers for payment solutions in Europe.
If you opted for this payment during the checkout process on our web site, you will be forwarded to the Saferpay™ server after you confirmed your order. Saferpay™ receives your order #, the currency and the total amount of your order, but not your name nor address. You enter your credit card #, your expiration date and the CVV/CVC (security code). Your card data is validated online with your bank and if approved your credit card is charged with the payment. You can print a receipt for your personal files.
After your successful payment you will be returned to the artelino web site and you will see a success confirmation page.
Paypal Payment
If you opt during your checkout for payment by Paypal™ you will be forwarded to a Paypal™ server after having confirmed your order on our web site. Once you are on the Paypal™ server you can set up a payment from your Paypal™ balance (if you have a Paypal account) or you can submit your credit or debit card details or your bank account details. It is not required that you do already have a Paypal™ account. But Paypal™ receives from the artelino web site not only the data of your purchase order, but also your registration data with your name, e-mail and full address. All these details are verified by Paypal™ during the payment process, for instance if city and zip code match.
After your successful payment you will be returned to the artelino web site and you will see a success confirmation page.
Payment by Bank Transfer/Wire Transfer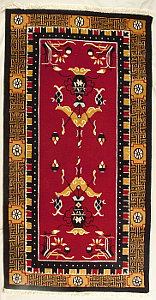 From a technical point of view this is an easy and straight forward way of payment. At the end of your checkout process you will receive an e-mail with a request to pay the due amount to us within 10 days. The e-mail contains our bank details. Please use IBAN (international bank account number) and BIC/SWIFT (Bank Identifier Code) for international transfers and use the short account # and the bank sort code ("Bankleitzahl") only for domestic bank transfers within Germany.
You must transfer the funds yourself to our bank account. We do not use any forms of authorized automatic withdrawal like direct debit or bank collection.
Within the member states of the European Union (EU) the bank fees for payments by bank transfer via the use of IBAN and BIC are the same as for domestic bank transfers. It is a good payment option for residents of the European Union. But we do not recommend it for buyers from outside Europe. Especially buyers from the United States are advised not to use it. It takes usually one week and more and US banks are not always familiar with the handling of bank/wire transfer.
Questions?
Important: We ship AFTER your funds have been credited to our bank account.
If you have any questions about secure payment on this site please contact me. Me and my team have a ten year experience in secure Internet payment from our auction web site for www.artelino.com Japanese prints.
Dieter Wanczura (owner of artelino GmbH)