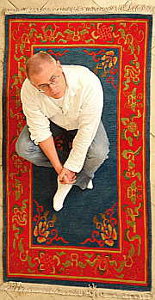 Quick Guide
Register
Confirm registration
Add item(s) to shopping cart
Proceed to Checkout
Confirm order
Pay by credit card, Paypal™ or bank transfer
Register
If you intend to buy please register first. Thus our system will know your shipment country and can calculate your shipment fee.
Confirm Registration and Log in
After your successful registration you will receive an e-mail with a link to confirm your registration. Please confirm and log in for the first time.
Fill your Shopping Cart
Add the items you want to purchase to your shopping cart. Please note that the purchase of first-time buyers is limited to two items (for example two rugs).
Proceed to Checkout
View your shopping cart with care. You can remove or add items. When OK, please proceed to Checkout.
Step 1 - Add or Confirm your Shipment Address
You can add a shipment address different from your home address.
Step 2 - Shipping Costs
The Shipping and Handling Costs are shown. If OK, proceed to next step.
Step 3 - Payment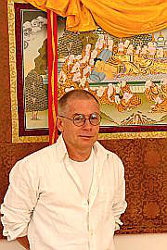 Three payment options are offered:
Credit Card (VISA™, Mastercard™, American Express™)
Paypal™
Bank Transfer.
For more details please see our page about Secure Payment.
We recommend to choose Paypal™ if you already have a Paypal™ account. For Europeans payment by bank transfer is a good option if you make your payments online or if you do not mind a walk to your nearest bank branch. And for all others, mainly for clients outside of Europe we recommend to select payment by credit card.
Step 4 - Order Confirmation and Payment
Up to this step you can abandon the checkout. You created neither a legally binding obligation nor does any money flow. But if you want to proceed, you are asked to confirm that you agree with our terms and conditions and our return policy. Then click on the Confirm Order button.
If you chose payment by Paypal™ or credit card, you will be redirected to Paypal™ respectively to Saferpay™, a leading Europen payment provider whose services we use since 2001. After successful payment on these sites, you will be directed back to the artelino web site.
Final Step - Successful Order Placed
In the final step you see a congratulation page and can view your purchase order on our site. In your e-mail you will find an order confirmation with all details including return instructions. If you chose bank transfer as your payment option, you will find our bank details in your e-mail. Important: You must transfer the funds yourself to our bank account. We do not use any forms of authorized automatic withdrawal like direct debit or bank collection.
Personal Contact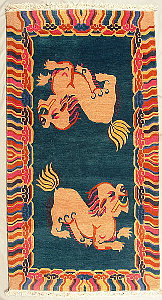 I will contact you by personal e-mail. This business is also a personal hobby for me and I want to make sure that you are satisfied from the beginning of your shopping experience until the final delivery of your purchased item(s).
Shipment
We ship after having received your payment, in other words immediately if you paid by credit card or Paypal, and for bank transfer after we have the money credited to our bank account. Please allow up to two days for our shipment. We will confirm by e-mail.
artelino ships by National Postal Service (DHL in Germany and for instance for the USA it is USPS). We have shipped this way ten thousands of Japanese and Chinese art prints since 1998. It is reliable but slow for shipments outside Europe. Especially buyers from the United States of America should have some patience. It can take from one to four weeks to the USA.
Satisfied?
I would be pleased to hear from you after you had your purchase delivered. Your feedback is important for me. And if you should not be satisfied you can return your purchase. For details please see our return policy.
Dieter Wanczura, owner of artelino GmbH