Secure Transactions and Security Certificate
To protect your sensitive information and personal data, we use SSL, the encryption standard for safe transactions on the internet, in connection with a secure server certificate issued by thawte©.
No Storage of Credit Card Data on our Server(s)
We do not store credit card data on our server(s). If you opt for payment by credit card during the shopping cart checkout process, your credit card data will be process and stored by one of Europe's leading payment provider. For details see our page about secure payment.
No Bank Account Details Required
We do not ask you for your bank account details - neither during the registration process nor during the shopping cart checkout process. If you opt for payment by bank transfer (wire transfer) you are not asked for these details.
Privacy Protection
The information we receive from you by your registration or by other activities like placing an order are used exclusively to ensure a smooth processing of your requests/purchases.
All of your information will be kept strictly confidential and will not be given, sold or rented to any other parties unless required by law or for processing your orders. The third parties to which we may possibly give your data is our tax accountant (your invoices), tax authorities of the state of Germany in case of audits (book keeping) and payment providers (Visa, Amex, Mastercard, Paypal).
We do not send so-called newsletters.
We do not send unsolicited e-mails or advertising letters to our registered users.
We do not practice credit screening. (No need anyway as we ship after full payment).
Use of Cookies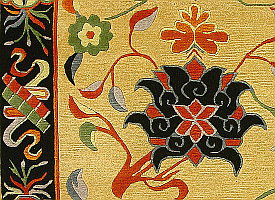 Cookies are small data files that are sent to and stored on your computer by a web site server. The software, a leading content management system, that we use for our web site uses cookies for such basic functionality like the shopping cart and order processing. You can prevent cookies from being saved on your hard drive by selecting the appropriate settings of your browser. However deactivating cookies will mean that you can no longer use such basic features of our web site.
Google Analytics
This website uses Google Analytics, a web analytics service provided by Google, Inc. ("Google"). Google Analytics uses "cookies", which are text files placed on your computer, to help the website analyze how users use the site. The information generated by the cookie about your use of the website (including your IP address) will be transmitted to and stored by Google on servers in the United States. Google will use this information for the purpose of evaluating your use of the website, compiling reports on website activity for website operators and providing other services relating to website activity and internet usage. Google may also transfer this information to third parties where required to do so by law, or where such third parties process the information on Google's behalf. Google will not associate your IP address with any other data held by Google. You may refuse the use of cookies by selecting the appropriate settings on your browser, however please note that if you do this you may not be able to use the full functionality of this website. By using this website, you consent to the processing of data about you by Google in the manner and for the purposes set out above.
Web Hosting
This web site is hosted by Connect2000, Dipl. Ing. Karl-Heinz Heepe, 85716 Unterschleissheim, Maxfeld 15, Germany. We do not keep any copies of this web site and database on any local server(s). All facilities for application development, testing, backup are hosted at www.connect2000.de.
Operative Data Security Engineer
For all questions and inquiries regarding privacy and security issues, please address Dieter Wanczura, owner and managing director of artelino GmbH. For address, e-mail and phone please see our Imprint.